The documentary film Chen Jialing Won Documentary Achievement Award on the 35th Hawaii International Film Festival
At the recent opening of the 35th Hawaii International Film Festival, documentary film "Chen Ling" won the Documentary Film Festival Achievement Award, Mr. Chen Jialing film was awarded the honorary title of cultural ambassador for the festival. Held by Shanghai International Culture Association in "OHA Center" (Hawaii fashion landmark), exhibition featured Mr. Chen Jialing ink painting works and part of the "Ling furniture" and "Ling fashion" aimed to promote Shanghai culture globally.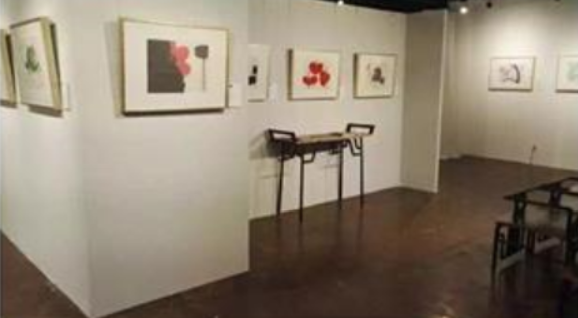 Mr. Chen Jialing, professor at Fine Arts College of Shanghai University and a researcher in China National Academy of Painting. He graduated from China Academy of Art. He studied under influence of Pan Tianshou,Lu Yanshao and Tang Yun which laid solid foundation in traditional Chinese painting. In the 1980s, Mr. Chen established his own unique "Ling" painting style. His traditional Chinese paintings reflect modern touch, emitting a strong human warmth which deeply moves the artist, collectors and art lovers. After reform, Chen's works is the first to be valued by collectors from South-east Asia, Europe and the U.S. Joan Lebold Cohen, an American scholar, not only discussed Chen's works in his book "New Chinese Painting (1949-1986)" but also used Chen Ling selected work "rays" as cover. September 2 this year, at the Diaoyutai State Guesthouse state banquet to commemorate the 70th anniversary of the War of Resistance against Japan, , place cards and menus were designed with Chen's work "Harmony and Happiness" as the background image.