International Office Held 1st Foreign Experts Project Evaluation in 2014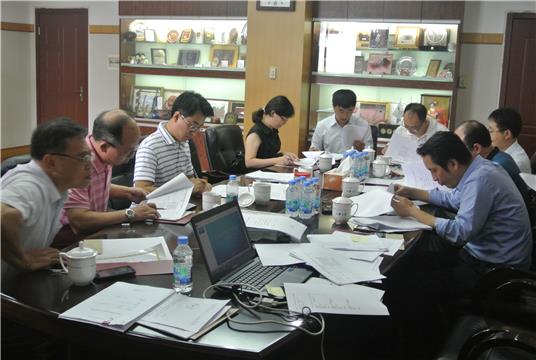 In order to further promote internationalization strategy, improve the scientific research, promote the school comprehensive strength and international competitiveness, SHU established Foreign Experts Research Fund in May 2014. As of September 10, 2014, administration received 17 applications from foreign experts, including 10 international master forum projects of 10 people, 6 high-end foreign experts' projects, and 1 foreign language program.
On Sep 10, 2014, international office held 1st foreign experts project evaluation at 203, admin building. 11 judges from personnel department, sciences office, humanities office, international office, college of sciences, college of communications, and school of computer attended the evaluation.